Heart tunic would be the ideal gift for a loved one. The heart yoke will remind her that you knit it with extra love, just for her. The Child's Heart Yoke Tunic Free Knitting Pattern is very well written. It is easy to follow. The hearts eyelet design is on the front and back. It can be knit at a shorter length for tunics or longer for dresses. You can knit it long enough to go to mid-thigh or below and be worn with jeans, leggings, tights or by themselves. Directions are for size 2 years. Changes for sizes 4 years, 6 years, 8 years, and
10 years are in parentheses. Thanks Jodi Lewanda for designing the beautiful free knitting pattern.The link for the free pattern is provided below photo. Happy knitting!
You might also like Child's Foxy Tunic Free Knitting Pattern.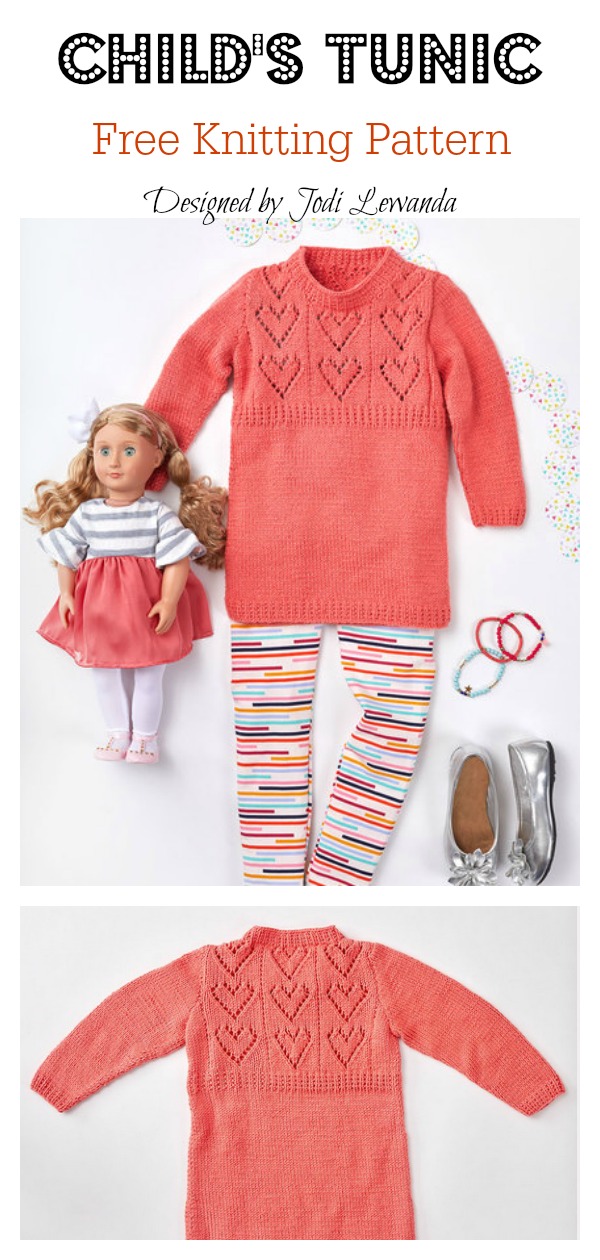 Click below link for free pattern…