These flexible pants have a wide waist and legs with plenty of room for both disposable and cloth nappies, perfect for any parent. They are great for when the baby wants to move and kick and even parents using cloth diapers for their little ones will find these suiting. This allows for both the parent to have ease changing their diapers and for the baby to be comfortable. Furthermore, the design is also an amazing choice. The pants are knitted from the top down in rounds and the long cuffs can be folded down first and later be used as an elongation so Hosenmatz will grow with your child. This allows for extra breathability but also warmth and comfort for the baby to enjoy. Thanks Lanade for sharing this beautiful free knitting pattern. The link for the free pattern is provided below photo. Happy knitting and enjoy!
You might also like: Baby Pocket Dungarees Free Knitting Pattern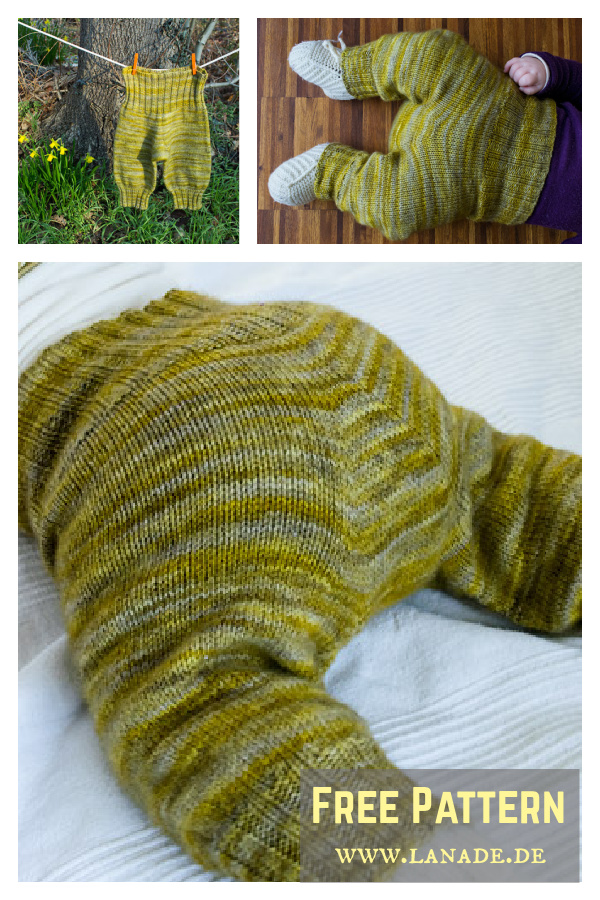 Check out below link for free pattern (English & German)...