This Schelpje Skinny Scarf Free Knitting Pattern is a creative project to add a little flair to your wardrobe. It is perfect for any season and is sure to become one of your favorite accessories.
The Schelpje Skinny Scarf is both fashionable and functional. The beautiful drop shaped ends are emphasized by a lovely substantial I-cord that is worked around the entire scarf. Plus, this scarf looks just as good on the wrong side as it does on the right side, giving you the perfect excuse to show it off from any angle!
This scarf offers a variety of options to suit everyone's individual needs. You can choose between short and long lengths, as well as solid, one row stripes, or two row stripes. Depending on your selection, you may need to adjust the Tuck Stitch pattern accordingly.
The Schelpje Skinny Scarf is not only a fashion statement, but also a versatile accessory. Wrap it around your neck and shoulders for extra warmth or style it around your head like a turban for an unexpected look. No matter how you choose to wear it, you can be sure you'll be making a statement with the Schelpje Skinny Scarf. With so many options available, you can be sure you'll find the perfect way to add some style to your wardrobe.
Thanks Natasja Hornby for sharing this wonderful free knitting pattern. The link for the free pattern is provided below photo. Happy knitting.
You might also like 9 Self Fastening Keyhole Scarf Free Knitting Pattern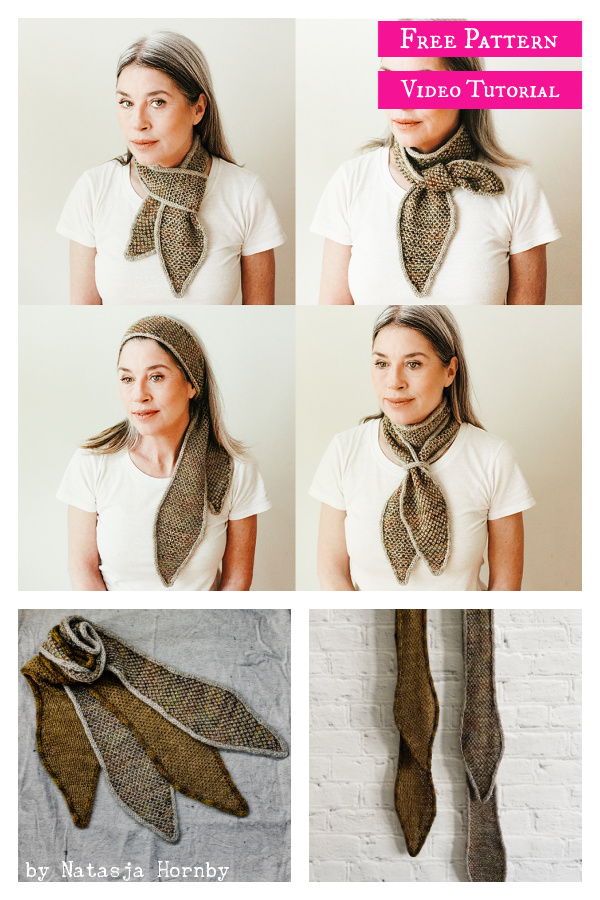 Check out below link for free pattern and Video Tutorial…