The Baby in a Basket Crib Free Knitting Pattern is a perfect keepsake to commemorate the birth of a new baby and it has the perfect size to sit on top of a Christening cake. It will a unique addition to your baby knitting pattern collection. Her little crib with handles is ideally suited for small hands to carry. She can be snuggled down to sleep on her frilly pillow and kept warm with her cosy blanket. And when she's not sleeping, she'll be happy to play alongside her young owner. Thanks below designers for sharing this knitting project on flutterbypatch.blogspot.com. The link for the free pattern is provided below photo. Start knitting!
You might also like Mushroom Baby Rattle Soft Toy Free Knitting Pattern.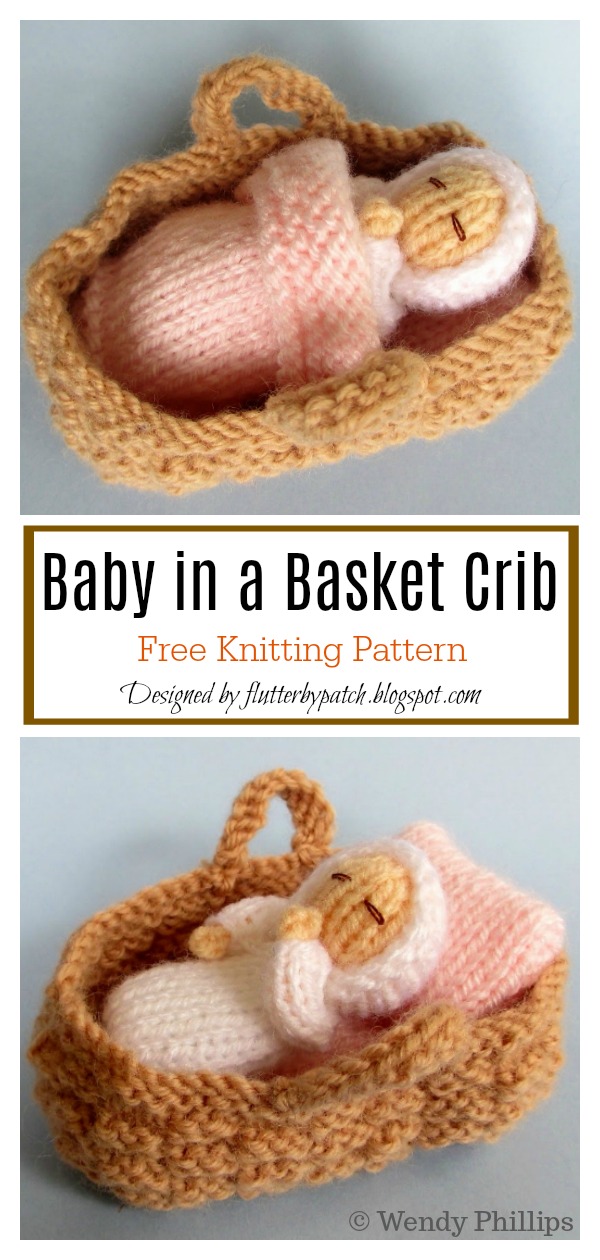 Click below link for free pattern….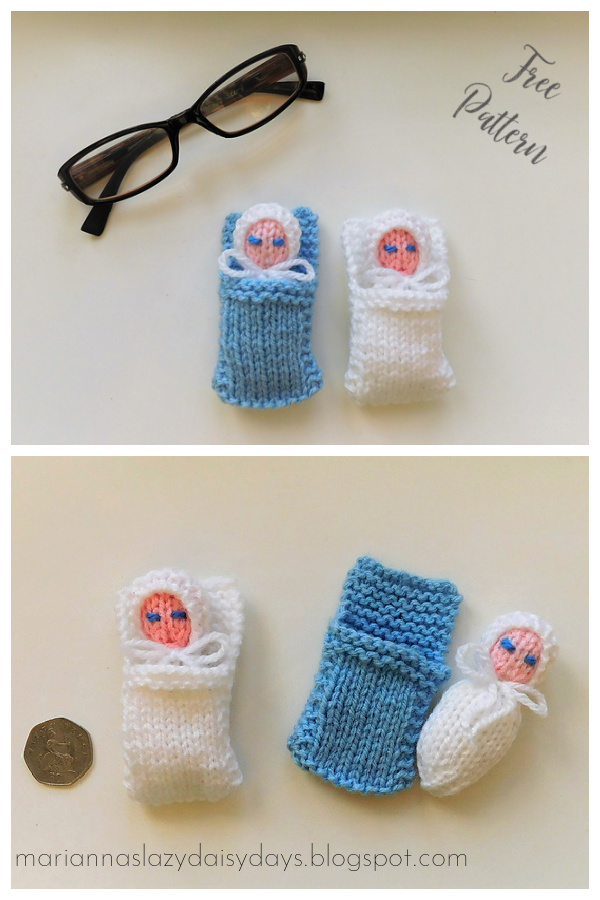 Click below link for free pattern….